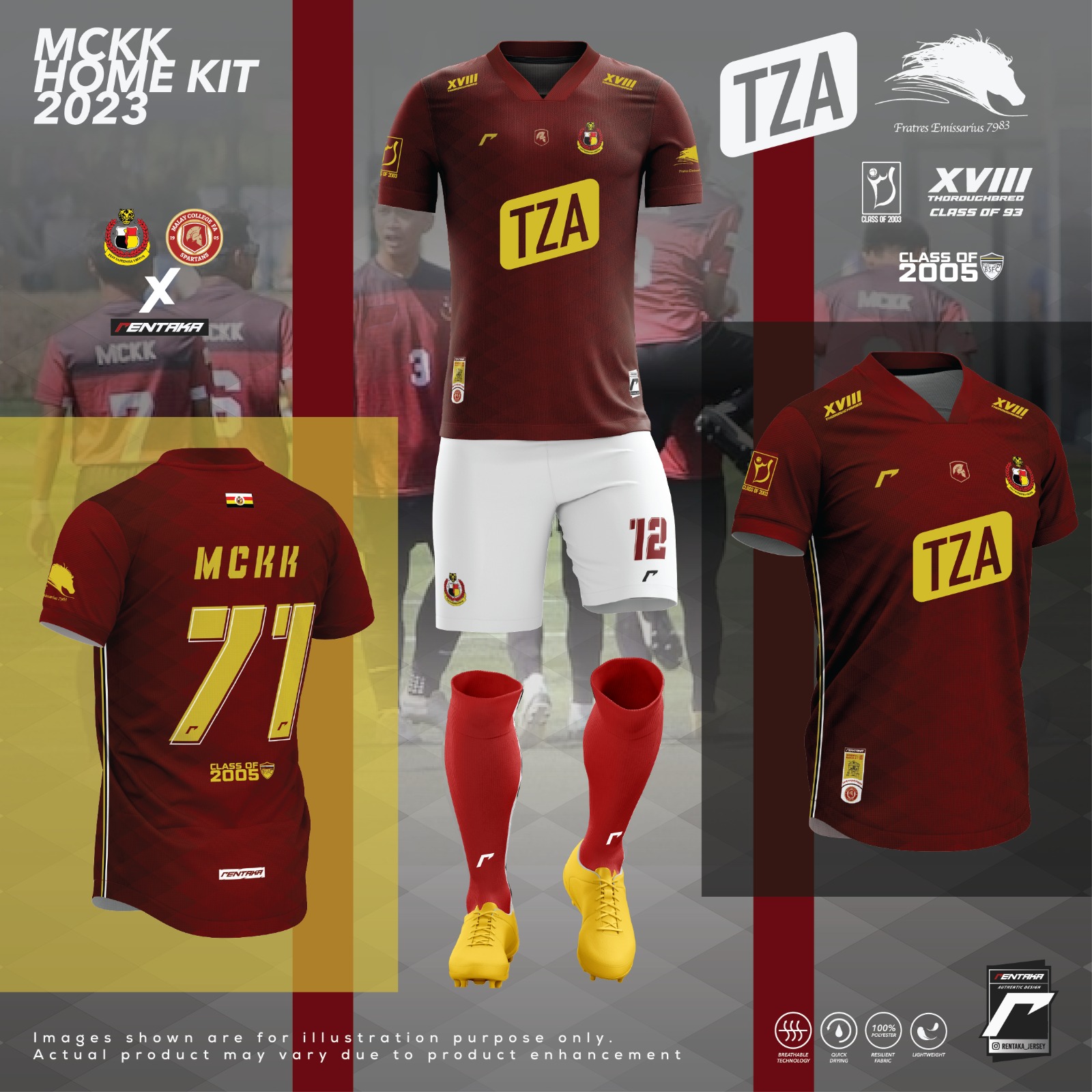 Dear MCKK Football Fans,
We hope this blog post finds you all in high spirits and brimming with excitement because today, we have something truly special to share with each one of you. The time has finally come to unveil the long-awaited new MCKK Football Jersey for the year 2023! This football season promises to be unlike any other, and our refreshed jersey is a testament to the spirit of innovation and dedication that runs deep within the heart of MCKK football.
Embracing Tradition, Embracing Change: The Design
As we looked to create a design that could honor the rich traditions of our beloved football club while embracing the spirit of progress, we knew we had to strike the perfect balance. The 2023 MCKK Football Jersey showcases a modern and bold aesthetic that proudly stands alongside the classic elements that have defined our legacy.
The jersey's primary color remains the iconic royal blue, reflecting the esteemed heritage of our esteemed institution. Accentuating the shoulders and sleeves, you will find bold gold stripes, symbolizing the champions' spirit that flows through the veins of every MCKK footballer. We believe that the striking combination of blue and gold will not only invigorate our players but also uplift the spirits of our passionate supporters.
Unmatched Comfort and Performance: The Fabric
Comfort and performance are paramount when it comes to our athletes' needs on the field. To ensure our players are equipped to perform at their peak, we have meticulously selected a cutting-edge, high-performance fabric for the 2023 MCKK Football Jersey. The fabric is lightweight, breathable, and moisture-wicking, designed to keep our players cool and dry even during the most intense matches. It's a jersey built for champions, by champions.
A Tribute to the Supporters: A Special Touch
As an ode to our devoted supporters, we have added a special touch to the back of the jersey. Just below the collar, you will find an embroidered symbol of unity and gratitude—an image of clasped hands. This symbol serves as a heartfelt acknowledgment of the unwavering support from our fans, whose cheers and chants echo through the stadium, fueling our players' determination to excel.
A Journey of Triumph and Glory
As we embark on this new season, we invite all of you to join us on this incredible journey of triumph and glory. The 2023 MCKK Football Jersey represents not just a new look but also a new era for our esteemed football club. We promise to wear this jersey with pride, fighting fiercely on the field, and striving to make our loyal supporters proud every step of the way.
Thank you for being a part of our story, and we look forward to seeing you donning the 2023 MCKK Football Jersey as we stand united in the pursuit of excellence.
With passion and determination,
The MCKK Football Team
Tq Class of 83, Class of 93, Class of 03 and Class of 05 and also MITI Minister Tengku Datuk Seri Utama Zafrul bin Tengku Abdul Aziz (Class of 90)
Designed Rentaka (Classs of 04)